Green Roads World CBD Oil [350mg CBD]
Regular price $64.99 $59.99 8% OFF
Green Roads World CBD Oil - A pinnacle of high concentrate CBD
Benefits:
One of the highest CBD concentration you can find with 23mg CBD in each dropper
Refreshing taste to keep you coming back

Recommended Use

Place 0.5 ML – 1 ML under tongue for at least 30 seconds before swallowing
Features:
350 mg CBD with 23 mg CBD /dropper
Non-GMO
15ml Bottle
Ingredients - 350mg CBD Oil, Hemp Seed Oil, Kosher-Grade Vegetable Glycerin
THC Free, check the lab tests below for more details.
If you're looking for a concentrated CBD, look no further. Green Roads World CBD Oil is loved by thousands of users - new and regular.
people are currently looking at this product
Estimated delivery time 3-5 days
Independent lab tests done by Farma Health confirms 23mg CBD per dropper. This is certainly one of the highest concentrated CBD blend available in the market.
Terpenes flavor of cinnamon, hops and chamomile defines the taste of this CBD Oil.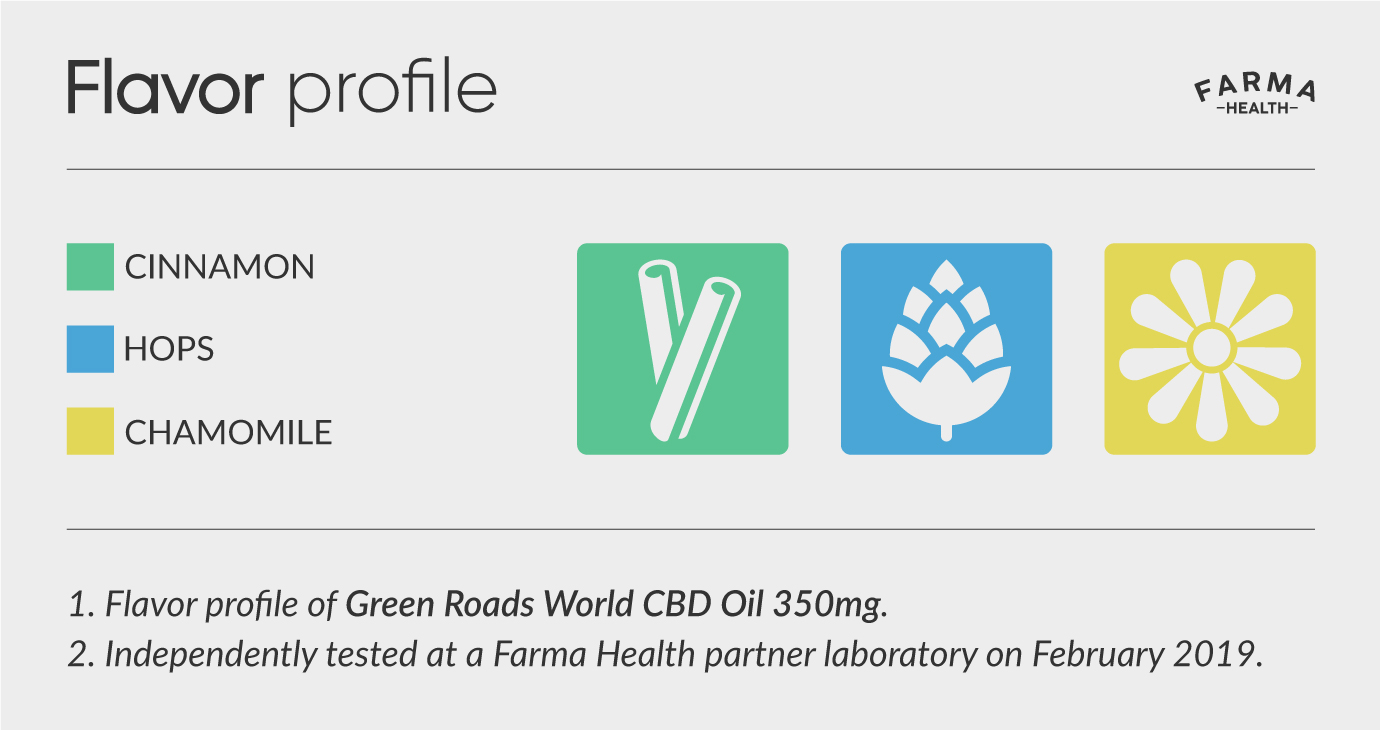 Guaranteed Safe Checkout